Features:
Natural Ingredients: Formulated with a blend of Lavender extracts, shea butter, and vitamin E.
Ultra-hydrating glove mask: deeply moisturizing and repairing damaged, dry and cracked skin, rejuvenating the radiance. 
Health & Natural: Natural plant extracts activate the basal cells of the skin and help reduce fine lines. It also slows the reduction of collagen with age and makes your hands look younger.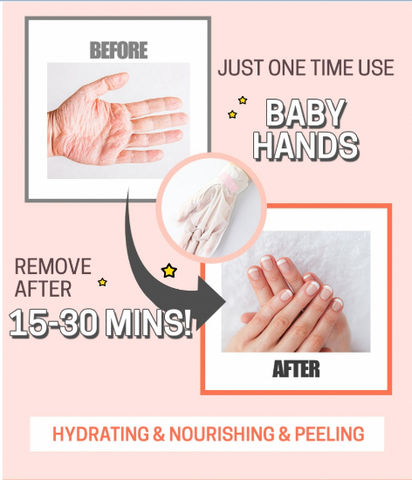 How to use a hand mask :
1. After cleaning and drying hands, open the hand mask bag and take off the gloves.
2. Put on gloves, make a sure hand full of the essence.
3. About 45 minutes take off the gloves, rinse with water, then dry it with a dry towel.