Full Hair & Full Confidence
Features:
Hair Instantly Get Thicker:  A hair loss concealer to give your hair the ideal look you want, makes thinning hair appear thicker and fuller.
Natural Ingredients: Make from natural keratin which makes your hair look healthier by thickening your thin hair.
Better Look: These fibers adhere to existing hair, creating a fuller look via static electricity that is created in the hair, help in concealing bald spots for an optimal look.
Long-Lasting: Great as a root touch-up between colorings, instantly fills in thinning areas.
Big Capacity: The Aliver®1 Oz hair fiber supply will typically last 6-8 weeks or 30 to 60 applications depending on amount of thinning area.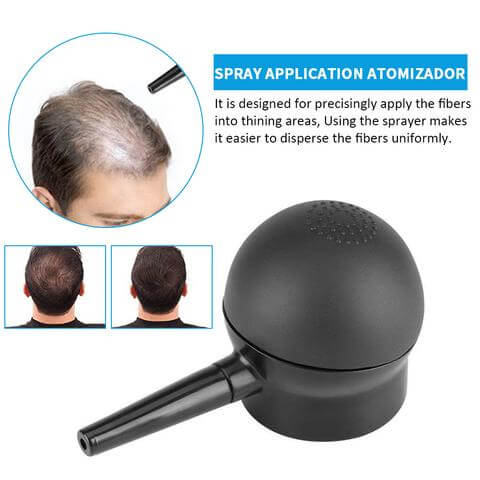 Specifications:
Benefit: Effective for men and women
Usage: For all types of hair, like Androgenetic Alopecia, Alopecia Premature, Alopecia Areata
How to Use It?
1. Dry and style hair as usual
2. Just shake Aliver® Extra Hair Fibers directly into thinning areas and watch the advanced fibers bond seamlessly to your existing hair, it created a completely natural-looking thick and full
Package Included:
 1* Bottle of Hair Fibers